5 Unique Pendant Designs to Elevate Your Jewelry Collection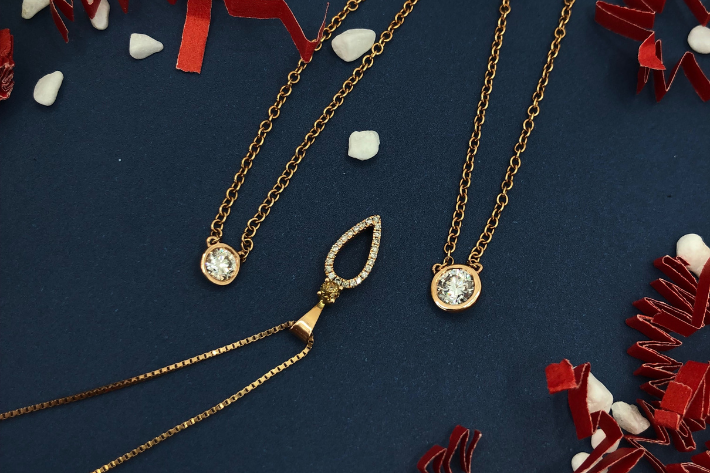 Pendants are a versatile and stylish addition to any jewelry collection. Whether you prefer delicate and dainty designs or bold and statement-making pieces, there's a pendant out there for everyone. Before we get into the 5 most unique pendant designs, we'll answer the question that is on everyone's minds.
What is the most popular pendant shape?
If you want to add a touch of elegance to your jewelry collection, there's nothing more popular than diamond solitaire pendants. The round diamond solitaire is a fan favorite due to its classic simplicity and undeniable charm. And if you're looking for an everyday pendant option, you won't go wrong with the sleek and versatile princess cut solitaire pendant – loved by both women and men. Don't miss out on these timeless and top-rated pendant shapes!
Want something that adds a little more flair to your pendant game? Check out our top 5 picks for unique and eye-catching pendant designs that are sure to elevate your style game.
Geometric Shapes Pendant
Geometric shapes are a popular trend in jewelry design, and pendants are no exception. From minimalist triangles to intricate hexagons, there are endless possibilities when it comes to geometric pendant designs. Consider a pendant with clean lines and sharp angles for a modern and edgy look, or opt for a more intricate design with multiple shapes for a unique and eye-catching piece.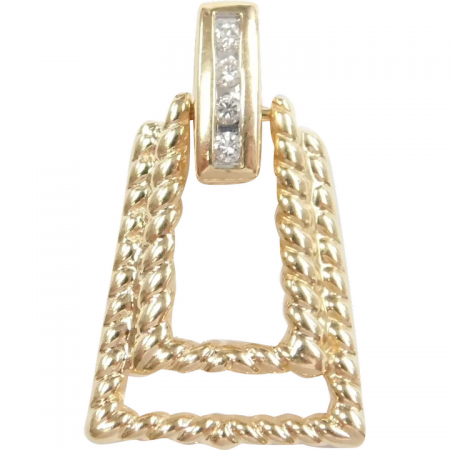 Personalized Name Pendant Designs
A personalized name pendant is a great way to add a personal touch to your jewelry collection. Whether you choose to have your own name or the name of a loved one engraved on the pendant, it's a unique and meaningful piece that you can wear every day. You can choose from a variety of fonts and styles to make it truly your own. You can even select your metal and color such as white gold, yellow gold or rose gold! Plus, it makes for a great gift idea for someone special in your life.
Pro Tip: It's good to note that personalization takes a little extra time! Allow at least 3-4 weeks before your special event to create a customized name pendant!
Get your name on a pendant now! Contact us today!
Nature-Inspired Pendant
If you're a nature lover, you'll love these unique pendant designs inspired by the great outdoors. From delicate leaf designs to intricate tree branches, these pendants are perfect for adding a touch of nature to your jewelry collection. Choose from a variety of materials like sterling silver, gold, and even wood to find the perfect pendant that suits your style. Wear it on its own or layer it with other necklaces for a boho-chic look.
Not into flowers but love animals? There are plenty of neat animal pendants with beautiful gemstone accents that make a cute statement!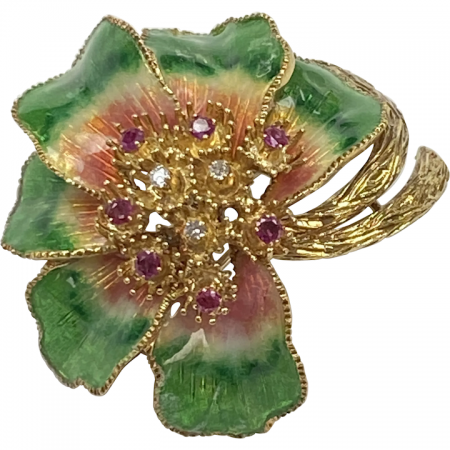 Vintage-Inspired Pendant Designs
If you're a fan of vintage style, these unique pendant designs are perfect for you. From Art Deco-inspired geometric shapes to delicate filigree designs, these pendants will add a touch of old-world charm to any outfit. These vintage pieces tell a story, and they likelihood that you will find another one of these pendants is slim! These pieces are akin to a treasure hunt that will surely set you a part and become the topic of conversation everywhere you go!
Create a timeless look that will never go out of style. Wear it with a simple blouse and jeans for a casual look or pair it with a vintage-inspired dress for a more formal occasion.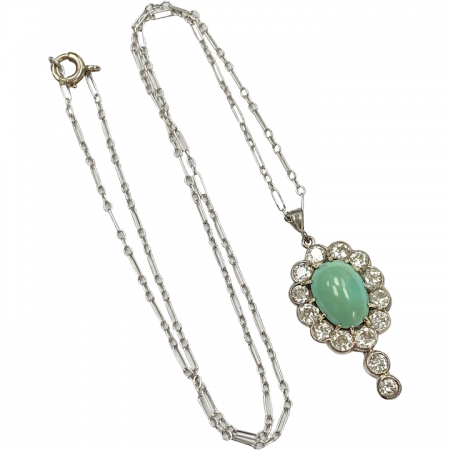 Looking for historical era Pendants? See our Selection of:
Minimalist Pendant Designs
If you prefer a more understated look, minimalist pendant designs are perfect for everyday wear. These designs feature simple shapes and clean lines, often made from materials like sterling silver or gold. They can be worn alone for a subtle touch of elegance or layered with other necklaces for a more statement-making look. Choose from geometric shapes like circles and triangles, or opt for a simple bar pendant for a sleek and modern look.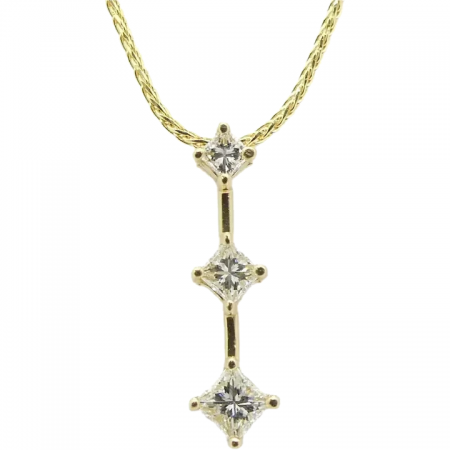 Where to Find Pendants Near You
Pendants are made to match your personality. Whether you are bold and love to make a statement, or like the more simplistic, delicate look, there is a pendant design that will match your look effortlessly.
Looking for Pendants in Largo, Florida? Stop by our store Arnold Jewelers. Not local? That's okay! We ship worldwide!
The Perfect Pendant is Waiting for You