6 Cute Halloween Earrings to Slay the Spooky Season!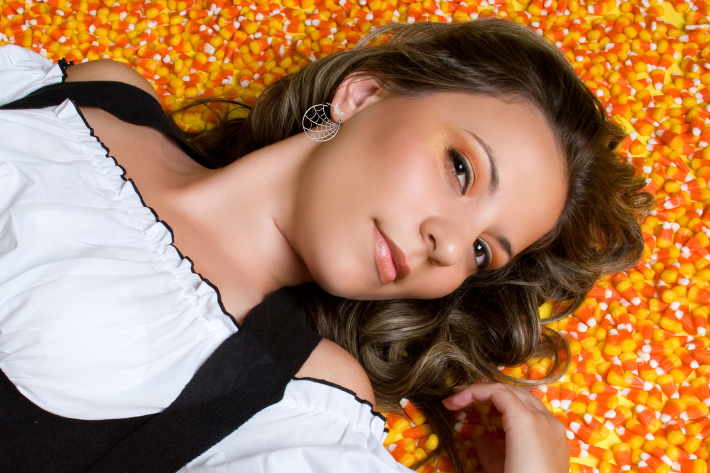 Spooky Season is just around the corner, and it's time to up your accessory game with some seriously cute and spook-tacular Halloween earrings that won't break the bank. These eerie-sistible pieces will make you the ghostess with the mostess at any Halloween party. So, grab your broomstick and let's dive into the magical world of Halloween jewelry!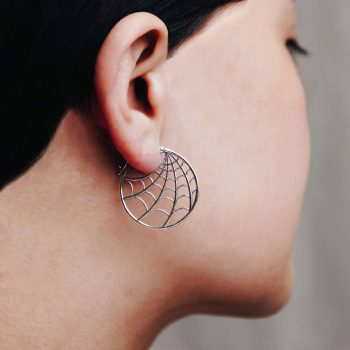 Channel your inner arachnid enthusiast with these creep-tastic spiderweb hoop earrings. Crafted in shiny sterling silver, these statement hoops capture the delicate beauty of a spider's intricate web. They're the perfect way to show you've been caught up in the spirit of Halloween!
These crescent moon studs are over-the-moon adorable. Made with sterling silver, they're the perfect addition to any celestial-themed costume. And if you're howling at the moon this Halloween, these studs will have you looking spook-tacular! Best part about these studs? The moon never goes out of style. 😎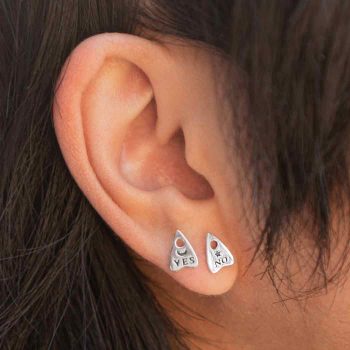 Calling all paranormal enthusiasts! These Ouija board earrings are sure to make your Halloween extra mystifying. Crafted in sterling silver, they're perfect for conjuring up good times and ghostly vibes. Just don't blame us if you suddenly start receiving otherworldly messages!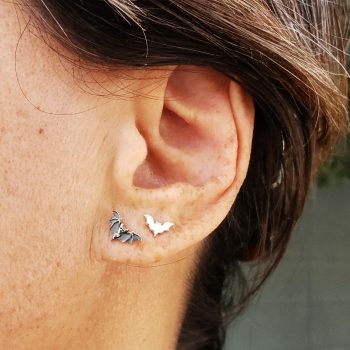 Fly into the night with these batty little studs. Made of sterling silver, they're a cute way to embrace the dark side. These winged wonders will have everyone batty for your Halloween style! Whether you like a simple, sterling stud or a detailed spooky bat, there is no denying these adorable earrings.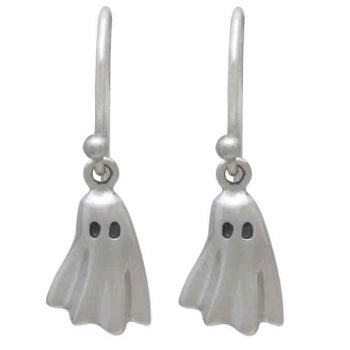 Boo! These adorable ghost dangle earrings are just the right amount of spooky and cute. Made from sterling silver, they'll have you floating through Halloween with ghoulish delight. Wear them, and you'll be the ghostess with the mostess at any haunted gathering.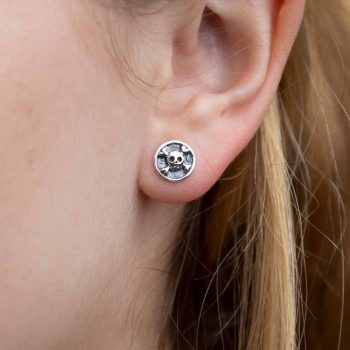 Avast, ye mateys! These skull and crossbone studs are a swashbuckling addition to your Halloween ensemble. Crafted in sterling silver, they're perfect for showing off your inner pirate or just adding a dash of edgy flair to your costume. Arrr, they be the treasure of Halloween!
So there you have it, our list of the six cutest sterling silver Halloween earrings that will make you the BOO-tiful belle of the Halloween ball! Whether you're going for cute and quirky or spooky and spectacular, these earrings will surely add magic to your Halloween look. So, go ahead and get your spook on because Halloween is all about having a "fang"-tastic time! 🎃👻🦇
Want to see our other spook-tacular Halloween themed jewelry?