The Meaning and History Behind August's Birthstone Peridot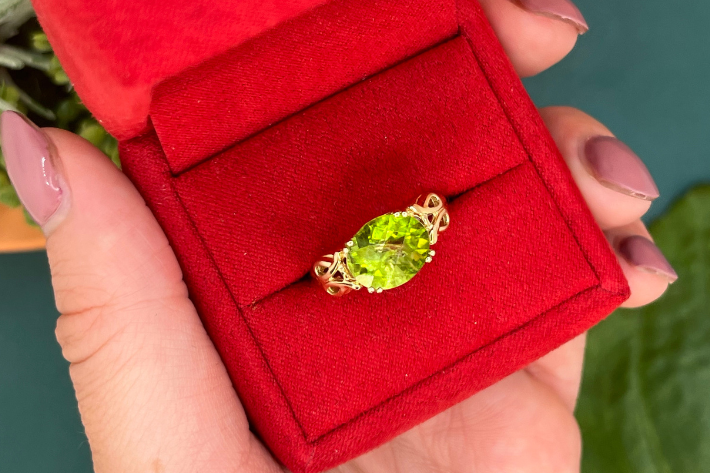 Peridot, the birthstone for August, is a beautiful gemstone with a rich history and symbolism. This vibrant green stone is believed to have healing properties and is often associated with prosperity and happiness. Learn more about the history and properties of peridot and why it's a popular choice for jewelry.
Introduction to August's Birthstone, Peridot
Peridot is a stunning gemstone that has been prized for centuries for its unique properties and beauty. The word peridot comes from the Arabic phrase "faridat," which means "gem." This beautiful stone was historically called olivine, named after its olive-green color. This birthstone for August is a vibrant green color and is often associated with healing, prosperity, and happiness. Let's explore the fascinating history and symbolism behind peridot, and why it's such a popular choice for jewelry.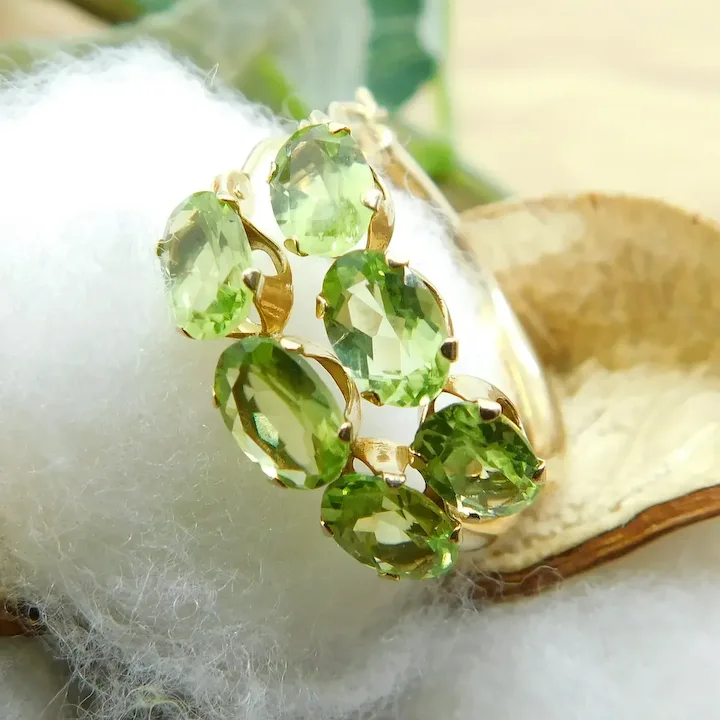 The History And Mythology Behind Peridot
The history of peridot dates back thousands of years, with some of the earliest recorded discoveries of the gemstone occurring in ancient Egypt. Highly valued by the Egyptians, they referred to it as the "gem of the sun." They believed it had the power to protect them from evil spirits and bring good fortune. The famous Cleopatra was known to wear peridot jewelry, and it is believed that some of her "emeralds" may have actually been peridots.
Furthermore, Peridot is found in several parts of the world, including Myanmar, Pakistan, China, and the United States. The San Carlos Apache reservation in Arizona is known for its peridot mines, which produce some of the most vibrant and high-quality stones. Interestingly, peridot crystals have also been discovered in meteorites, making it one of the few gemstones known to have an extraterrestrial origin.
Today, peridot is still highly valued for its beauty and symbolism and is a popular choice for jewelry.
The Unique Properties And Characteristics of Peridot
Peridot is a unique gemstone with a distinct green color that ranges from yellow-green to olive-green. It is a type of olivine mineral formed deep within the earth's mantle. Peridot has a hardness of 6.5-7 on the Mohs scale, making it a durable gemstone for everyday wear.
Peridot is often used in meditation as it is said to open the heart chakra, allowing for increased understanding of oneself and others. It is also known for its healing properties, as it is believed to help with stress, anxiety, and emotional healing. Peridot is a popular choice for jewelry due to its beauty and unique properties. It is known to sparkle even in low light and is often set in silver or gold jewelry.
In addition, peridot has some unique properties that make it a special gemstone. It exhibits double refraction, which gives it extra sparkle and makes it appear larger than it actually is. Its natural inclusions can be seen with , adding to its individual beauty.
Fun Facts About Peridot
Peridot is the only gemstone that comes in only one color.
This gemstone is out of this world…literally. It is found in space!
Peridot was believed to protect against evil spirits.
The Hawaiian culture revered Peridot, believing these gems to be the tears of Pele.
Peridot is a great value gemstone! It's rich color and affordable pricing make it beloved by all.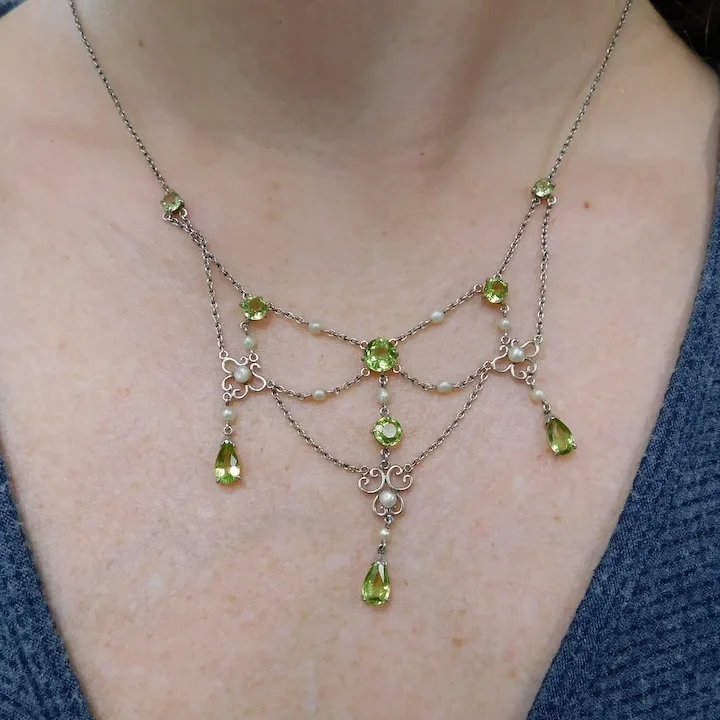 Popular Uses of August Birthstone Peridot in Jewelry and Fashion
Peridot's addition into jewelry dates back to ancient Egypt. Worn by pharaohs, peridot was thought to have protective powers to ward off evil spirits. Today, peridot is a popular choice for jewelry due to its unique green color and durability. It is often used in rings, earrings, necklaces, and bracelets.
In addition, Peridot is also a popular choice for fashion accessories, such as handbags and shoes, due to its vibrant green color. Whether you're looking for a statement piece or a subtle accent, peridot is a versatile gemstone that can add a touch of elegance to any outfit.
Certainly, peridot is a beautiful birthstone for August and an excellent choice for jewelry. Its vibrant green hue and unique properties make it an intriguing gemstone with a rich history and symbolism. Whether you're looking for protection, prosperity or simply pleasure in wearing this gorgeous stone, peridot is a great choice to add to your collection.
How to Care for and Clean Your August Birthstone Peridot Jewelry
Also, Peridot is a relatively durable gemstone, but it still requires proper care to maintain its beauty and shine. To clean peridot jewelry, use a soft cloth and mild soap and water. Avoid using harsh chemicals or ultrasonic cleaners, as they can damage the stone. In addition, it's also important to store peridot jewelry separately from other jewelry to prevent scratches and damage. When not wearing your peridot jewelry, store it in a soft pouch or jewelry box. With proper care, your peridot jewelry can last for many years to come.
In conclusion, with its beautiful green hue and special properties, peridot is an intriguing gemstone that is a great choice for jewelry. This August birthstone is rich in history. Believed to bring good luck and happiness to those who wear it, it makes a great gift. Whether you're looking for protection, prosperity or simply pleasure in wearing this gorgeous stone, Peridot is a great choice to add to your collection.
Have a loved one with a birthday in August? Treat them with a stunning Peridot!