How the Rolex Submariners Became Icons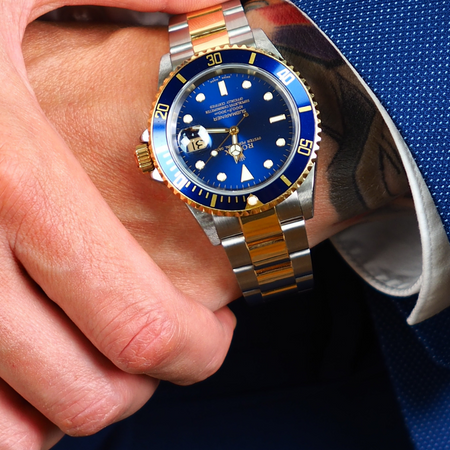 It's hard to make something that lasts. Whether it be a relationship or a product, the list of things that are worth your time is short and getting shorter. But there are some exceptions, one of them being Rolex Submariners.
Rolex Submariners Claim to Fame
These watches have been around since 1953 and still look like they came from the future. So how did this happen? It has to do with what makes Rolex so special- their attention to detail and commitment to quality craftsmanship.
Largest Selection of Pre-Owned Rolex Submariners
Rolex Submariners were originally made for scuba divers in 1953, but quickly became popular among swimmers, pilots, golfers and people who enjoy outdoor sports because they could withstand extreme water pressure and high altitudes up into space (because astronauts started wearing them too). Rolex has a very strict testing process to ensure their watches can handle whatever conditions they are in.
In the 1950s, Rolex Submariners used a type of crystal made from plastic called "No-Date Acrylic". In the 1960s, they switched to sapphire crystals which are much more durable and scratch-resistant.
And in 2010 Rolex released their ceramic bezels which look like bright pieces of candy. These no doubt contributed to the Rolex Submariner becoming an icon of luxury and sophistication, but what really took it over the top where all of the famous people who wore them on screen as well as off.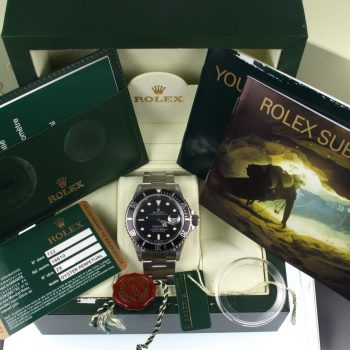 Rolex Submariners in Film
In 1954 Steve McQueen was the first actor to sport a Submariner on film in "Reach for the Sky". In the 1960s, Sean Connery wore a Submariner as James Bond in "Dr. No" and then Roger Moore followed up as Bond with his Submariner in 1974's "The Man with The Golden Gun".
In 1993, Arnold Schwarzenegger wore it for an action scene in "Last Action Hero" and in 1999 Will Smith's character famously wore a blue and black Submariner in "The Wild, Wild West".
More recently, James Bond (Daniel Craig) wore a Submariner Date model in the 2006 version of Casino Royale. Even celebrities who aren't actors wear Rolex watches. Drake has been seen wearing a Submariner and Kanye West has one as well.
Rolex Subs are the Epitome of Sleek & Utility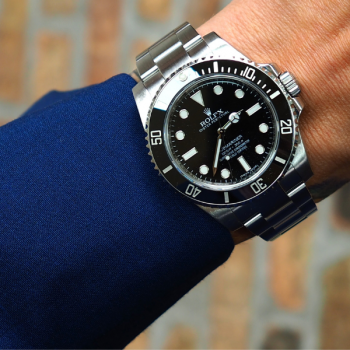 Eventually, the Rolex Submariner became such an iconic piece of fashion that people started to buy them as fashion accessories instead of for their purpose of being a watch.
As a result, the Submariner became even more popular and still remains so today. It's not just stylish, it's also functional and has a long history of being the best watch for men to wear in water environments.
See Our Pre-Owned Rolex Submariners