How to Get a Rolex Easily: The Inside Scoop on Buying Preowned Watches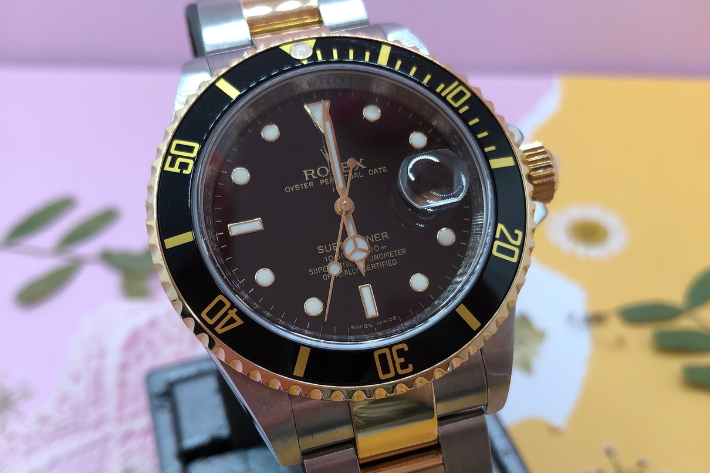 If you're a die-hard Rolex enthusiast, we know that getting your hands on one of their coveted pieces can seem impossible. The waiting lists are long and finding the right model at the right price can be a challenge. Fortunately, there's a simple solution that can get you that Rolex much sooner than you ever expected – buying preowned. But before you go out and make a purchase, it's important to understand all the benefits of buying preowned and how to do it right. In this article, we'll give you the inside scoop on how to get a Rolex easily by buying preowned, so you can have that iconic timepiece on your wrist in no time.
Why Go Preowned?
Buying
Pre-owned Rolex
watches offers a host of advantages that you won't get when buying new ones. First, the wait time for preowned is much shorter than buying new. New Rolex buyers can be on the waiting list for years. As years go by, the prices can increase while waiting. Savvy buyers search for credible used Rolex dealers and can have their watches in hand instantly.
Also, you have the option to invest in a watch that was discontinued by Rolex. Rolex watches like the Submariner 116610LV Hulk or the GMT-Master II 126710BLNR "Batman" are only available used. This makes the appeal of these watches far greater.
Lastly, preowned Rolex is a great investment. They continue to grow in popularity and demand is soaring. The sooner you have your watch in hand, the sooner your investment can grow.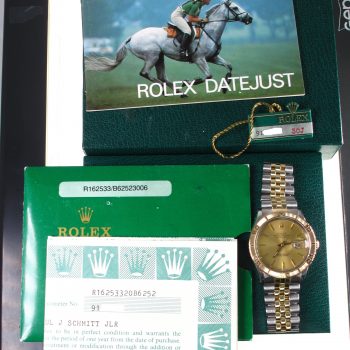 How to Shop for Preowned Rolex?
Before you start shopping for these pristigious watches, it's important to find a seller that you can trust. Avoid buying online from an unknown source or marketplace.
Opt for a
reputable jeweler
, one with decades of experience and a great track record of selling preowned watches. Be sure to
read reviews
of prior transactions and experiences. This way, you can be sure that the Rolex you're buying is authentic, and you'll have the peace of mind that it will be worth your investment.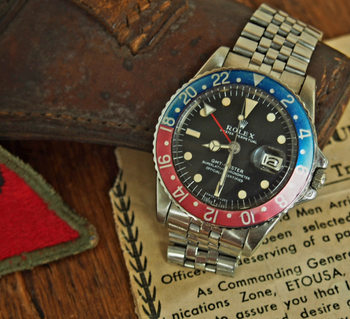 Determine Your Budget
Once you've found a trustworthy jeweler, it's time to start narrowing down the selection based on your budget and the style that you want. It's important to note that Rolex watches can vary in price greatly depending on their model, condition, and other variables. Speak to the luxury watch Specialist beforehand to determine the budget that you need to be within, and then start browsing through their preowned models and collections.
Remember not to compromise on the condition of the watch, ensuring that it is in excellent working condition before making the purchase. Be sure to shop with a store that offers a
Rolex Warranty policy
on your purchase.
Verify the Authenticity
It's important to ensure that the Rolex you want to buy is authentic. As mentioned above, scams are prevalent in the preowned watch market, and you need to be cautious to avoid purchasing a counterfeit product. Look for a seller with years of experience and a great reputation of selling authentic preowned Rolex watches, like Arnold Jewelers. We offer a guarantee for all of our preowned Rolex watches.
Investing in Your Future
When buying a preowned Rolex, view it as an investment. If you choose to trade in or sell your watch in the future, it can potentially bring in great returns depending on the condition, model, and demand. It is also recommended to maintain the watch regularly, preserving the watch's condition, thus increasing its resale value.
In conclusion, if you're looking to get this watch easily and without the long waitlist, going preowned is the way to go. By following the above guidelines, you can make a well-informed purchase with confidence and finally obtain that iconic Rolex watch that you've always wanted.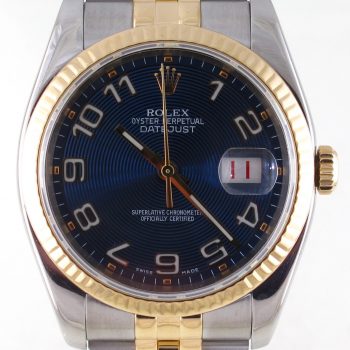 Whether you're a collector or just looking for something of value to add to your collection, by buying preowned, you're sure to have a Rolex that will make you proud and an investment that will pay dividends in the future.