Best Holiday Gift in 2023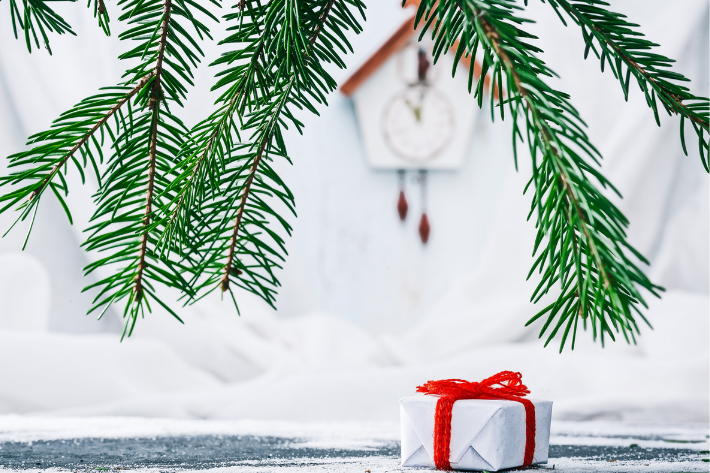 WHAT IS THE BEST HOLIDAY GIFT IN 2023?
Jewelry has become the go-to present for all holidays, and it's not hard to see why. From versatility to usability, jewelry is a long-lasting, long-loved gift that stands the test of time. 
Here are the Top 6 Reasons why Jewelry is the go-to gift this 2023 Holiday Season: 
1. THERE'S A JEWELRY PIECE TO MATCH EVERY STYLE
There are so many different jewelry styles to choose from that it's easy to find a piece that will fit the personality and fashion sense of the recipient. Whether they prefer delicate gold chains or chunky statement necklaces, there is the perfect piece out there for them! 
Do you have a fashionista in your midst? Vintage rings or pendants will make them feel like they are living in another era. Do they have more of a modern flair?
There are several stylish, contemporary jewelry designs to select from! Your trusted jeweler can advise you on the most current trends in the business and direct you to the perfect gift for that special someone!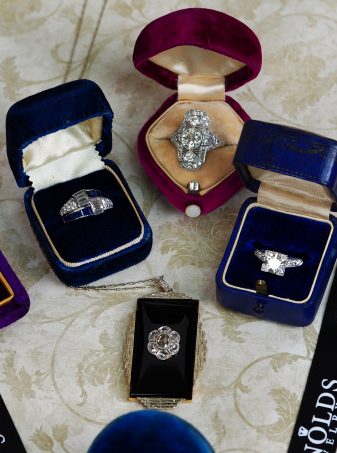 2. PERSONALIZE IT BASED ON YOUR PREFERENCES
One of the best facets of jewelry as a gift is that it can be personalized based on preference. If you have a specific gemstone or type of metal you prefer for that special someone, you can ensure their jewelry piece is customized to meet your expectations. 
Experienced jewelers will take your ideas and make them come to life. True artisans of their craft, the professionals at Arnold Jewelers have produced stunning customized jewelry pieces from turning elaborate broaches to stunning earrings, building exquisite engagement rings, or redesigning vintage jewelry. 
3. JEWELRY OFFERS THE WOW FACTOR EVERY TIME! 
Whether it's a pair of earrings or an intricate bracelet, jewelry always makes someone feel special and unique. Jewelry is often considered a thoughtful piece, providing luxury and a gift that will hold value over time. 
Be it Christmas or Hanukkah, birthday or anniversary present -Jewelry is always guaranteed to please. 
4. PRICE RANGE
What if you are sticking to a very specific budget this year? Jewelry comes in a variety of price points, so you will be sure to find something that fits your budget.
From high-end jewelry brands to affordable chains, there is a jewelry piece out there for everyone! Try sorting the jewelry piece to the price point you're most comfortable with to see the best fit for your budget. 
5. MEN LOVE JEWELRY TOO
Yes, jewelry is not just for women! Plenty of men love and appreciate the thought of receiving it as a Holiday gift.
Have a man in your life who is always on time? Rolex Watches are sure to deliver a huge smile this Holiday Season.  
Have a history buff in your life? Arnold Jewelers sells coins and currency too. The historian in him will delight over owning a coin from the Roman empire or a currency from the civil war. This unique gift will be the hallmark piece of his desk or mantle and will be a great conversation started for years to come!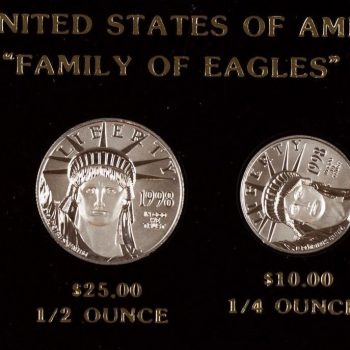 6. JEWELRY IS TIMELESS
It's a Gift that Keeps on Giving! 
When you give jewelry as a gift, you give the recipient something they can use and enjoy for years. Unlike other gifts that may be used once and then put away, jewelry is a practical present that will be treasured by the receiver. Whether they wear it for special occasions or every day, jewelry adds a level of luxury and unmatched beauty. 
If you are buying jewelry as your Holiday Gift of choice this year, visit Arnold Jewelers in-store or online with all of your jewelry needs! 
Best Holiday Gift is Jewelry