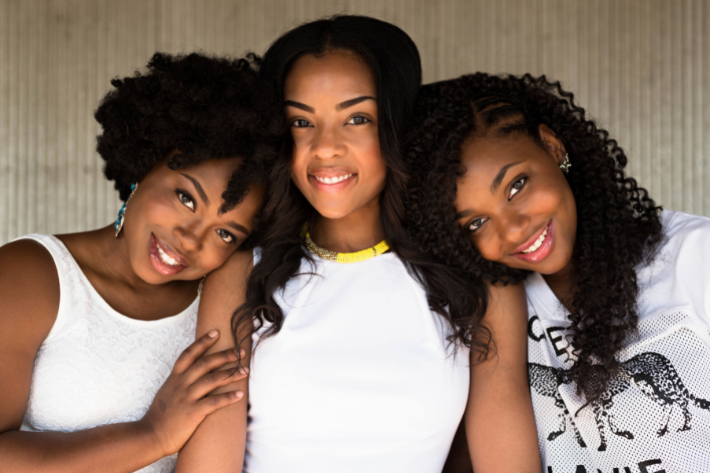 Surely you've seen the cards in stores. The ones with the words 'Happy Galentine's Day' emblazoned on them with pink and purple foil. Perfectly poised and prompt for the picking, these cards call out to you from the shelf. But what in the world is Galentine's Day? And why would anyone need a card for it?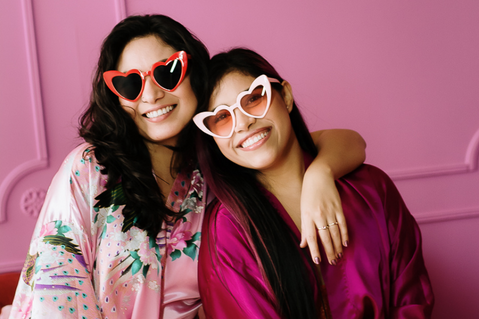 SO, WHAT IS GALENTINES DAY?
Every holiday worth celebrating is rooted in deep and meaningful historical culture passed down from generation to generation, right? So, when we first heard of Galentine's day, our minds went whirling. What is this mystical Galantine's Day and who celebrates it?
From the words of Amy Poehler's hit character Leslie Knopes from Parks and Recreation, "Every February 13th, my lady friends and I leave our husbands and our boyfriends at home, and we just come and kick it breakfast style. Ladies celebrating ladies."
Yes! You read that right! Galantine's Day was created from a 2010 episode of the show Parks and Recreation, and gives women the chance to celebrate their friendship in style with a holiday of their very own! *Swoon*
WHAT DO PEOPLE DO ON GALENTINES DAY?
Women from all over the world gather on February 13th to celebrate their close lady friends. Activities like going out for brunch (did someone say mimosas? Yes please!), getting pampered with massages and facials, or shopping for vintage jewelry and clothing are some of the many ways Galantine's Day is celebrated.
Feeling really festive and want to throw a Galentine's Day bash at your place? Hit the supply store and gather all the pinks and reds your heart desires. Fill your Galentine's Day party with tons of yummy food and drink, pastries, and cute decorations. Invite your best gal pals over, and have some fun!
WHAT IS THE BEST GIFT FOR YOUR GALS ON GALENTINE'S DAY?
We've heard the saying "diamonds are a girl's best friend" but we propose a slight change… "Diamonds for a girl's best friend" has a bit more charm (and gives you extra friend bonus points to boot).
SO WHAT DO YOU GET FOR THE GAL IN YOUR LIFE THAT HAS STUCK WITH YOU THROUGH THICK AND THIN?
WE'VE GOT 5 FUN WAYS TO GIFT YOUR GALS:
Everyone loves getting flowers, but those blooming buds only last a short while. Give the gift of everlasting bloom with a cute flower ring or vintage pendant.
2. Does your greatest gal pal make your heart full? Gifting gorgeous heart-shaped earrings will make her heart flutter. Jewelry comes from the heart; undoubtedly, your girl squad has the biggest hearts ever. Matching hearts are just the way to commemorate the perfect Galentine's Day.
3. Was your friendship written in the stars from the start? A fun astrology pendant is a unique and fun way to celebrate your best bud.
4. True friendship is timeless and fills your heart with joy. Are you thankful for the amazing time you've had with your bestie? Get her a pre-owned Rolex watch. She'll be thankful for all the time and investment you've made into your friendship (and gift).
5. Want to create a unique piece that truly represents your friendship? Arnold Jewelers can custom design jewelry to fit any personality, budget and meet all of your Galentine's Day gift needs.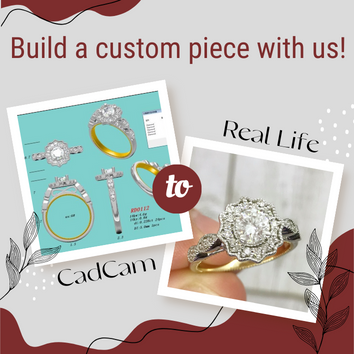 SHOULD I CELEBRATE GALENTINE'S DAY?
Absolutely and emphatically, yes! Friendships are vital to your emotional and mental well-being. Galentine's Day is a day to show those special friends in your life just how much they really mean to you.
So, grab a gift for Galentine's Day and clear your calendar for a special Galentine celebration with your favorite girls. After all, friends (like diamonds) are forever!
Grab the Perfect Galentine's Day Gift