Why Now is the Best Time to Sell Your Gold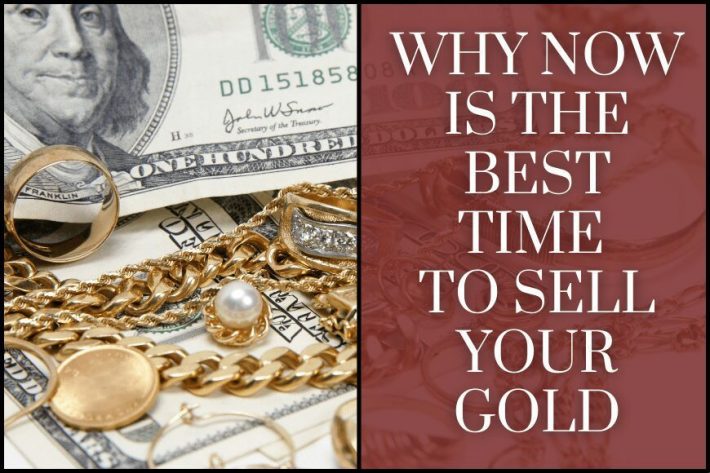 Gas prices aren't the only things going up these days!
Gold Prices rocketed in the second week of March 2023, only second to 2020's year-high gold price of $2,058.40. Banks are collapsing, and public worry is at an all-time high.
With the value of banks' assets falling behind the market values of their liabilities, many people are turning to buying gold from trusted sources.
Gold prices reached new heights due to the above and an unstable economy, and with a recession looming, they don't appear to be coming down any time soon. What does this mean for Americans and their gold investments? Here's what you need to know about getting the most value out of your gold in today's economy.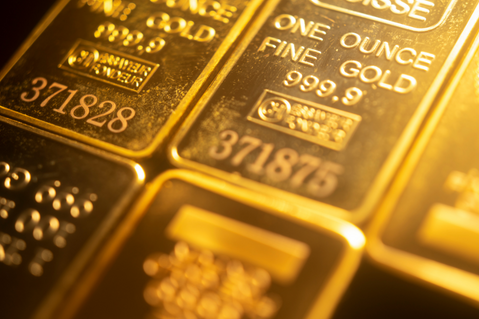 Gold prices fluctuate daily and can be hard to track on your own. There are Gold charts that help monitor the rise and fall of spot gold prices and are extremely useful for those wanting to buy gold or sell gold bullion and jewelry based on the market.
A good spot gold chart will tell you prices based on different karats ranging from 8 to 24kt. The prices can then be broken out into segments based on payout per gram, pennyweight, and ounce.
*Note- 20 Pennyweights= 1 ounce of gold
Monitoring a gold chart and choosing the day with higher spot gold prices is usually a good indicator of selling.
What are gold prices today?
WHAT IS SPOT GOLD AND WHAT DETERMINES SPOT GOLD PRICE?
The price of gold at that specific moment, on the spot, is referred to as "spot gold."
Many things can affect spot gold price. It is believed that the spot gold price is determined by supply and demand, and it can change according to many factors like:
Interest Rates
Economic Growth/ Downturns
Stock Market
Inflation Trends
War and Political Conflict
When these factors are in play, spot gold prices can soar. What does this mean for you? That your gold and silver bullion and jewelry is at the height of the market.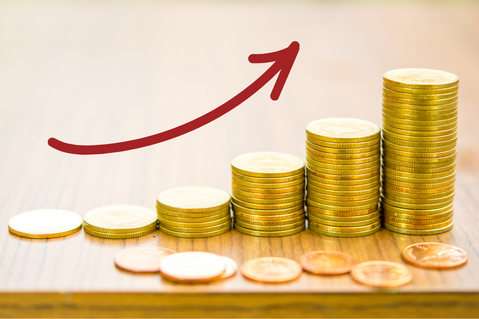 IS IT WORTH SELLING GOLD RIGHT NOW?
If you're considering selling your gold, the best time to sell is when gold prices are trending upwards. Prices are at an all-time high, so if you're thinking about selling your old gold jewelry, gold coins, or any gold, now is a good time to get the most cash for your gold. The higher the price of gold = the more money in your pocket.
The wars in Ukraine and Jerusalem in 2023 have sparked industry records from gas to gold to wheat prices and almost everything in between. This conflict is driving tangible goods upwards. Selling your gold bullion is a good idea right now to maximize your profits.
Is waiting for the absolute peak of gold price worth your while? Gold is still near record highs, but the spot market doesn't affect the value of your jewelry that much unless you have a large amount of gold.
Let's take a look at 24 grams of 14kt yellow gold, this is about the average weight of a man's necklace. On a spot market of $1925.00 this would be worth $711.00 if gold were to go to $2100 it would be worth $775. The difference is $64 however, changes this big can take years or decades. And more often than not, the markets do fall instead of rising. So, sometimes it is best to capitalize on strong markets while they are active.
WHERE CAN I GET THE MOST CASH FOR GOLD?
For anyone looking to get the most cash for gold, it's important to shop around and compare prices. Many stores will try and buy your gold for 60-80 percent of its spot gold value.
We encourage people to do their research as we are confident that we pay the most for gold in the Tampa Bay area. Arnold Jewelers is a reputable dealer with over 39 years of experience in the industry. We'll make sure you get the best value for your gold. Sell your gold to Arnold Jewelers today and take advantage of our current record-high prices!
DOES IT COST ANYTHING TO GET A QUOTE FOR MY GOLD?
A true industry expert will tell you that it is important to do your research and shop around before finding a trusted gold and jewelry buyer. Visit as many jewelry stores in your area and compare prices to find the best deal on gold. When people visit a big named jewelry store to sell their gold, they're often disappointed when finding out that if they had they done more research they could have received more money in hand.
Don't let that fate be yours! Quotes for gold are always free at Arnold Jewelers. For those who want to acquire an in-person estimate for their gold, we have a location on Seminole Boulevard where they may do so. Mail-in gold quotes are available online so you can see what you can get for your bullion. With our gold chart, you can easily calculate the value of your gold at home with an accurate scale.
WHERE CAN I SELL GOLD NEAR ME?
Gold prices are on the rise and now is the perfect time to sell your gold and bullion. Arnold Jewelers is a reputable dealer with over 35 years of experience in the industry. We'll make sure you get the best value for your gold, as we consistently beat out the competition. We pay the most for gold in Tampa Bay and beyond.
Arnold Jewelers is located at 12293 Seminole Blvd in Largo Florida, only 20-30 minutes from Tampa. Sell your gold to Arnold Jewelers today and take advantage of our current record-high prices!