5 Amazingly Good Men's Gifts For Christmas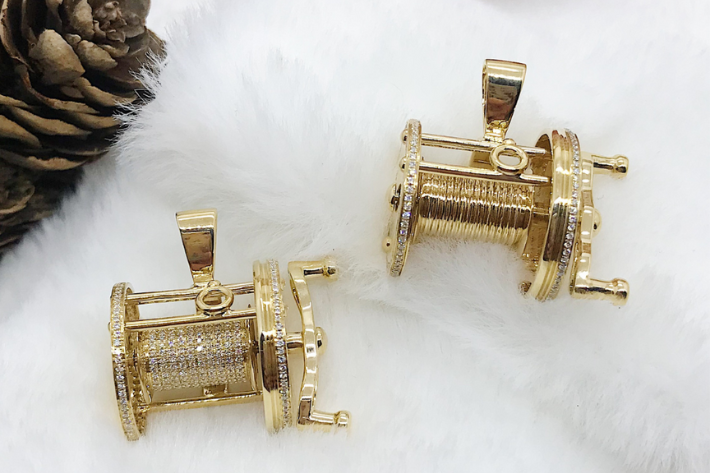 5 AMAZINGLY GOOD MEN'S GIFTS FOR CHRISTMAS
The Holiday Season is upon us, and if you are looking for the perfect gift for the man in your life, you have come to the right place! In this blog post, we will discuss 5 really good men's gifts that will make your guy swoon this Christmas. From watches to jewelry, we have got you covered! So sit back, relax, and check out our list of the best gifts for men this Christmas!
FISHING PENDANTS – CUSTOM FISHING AND BOATING JEWELRY
If your guy loves spending time out in the ocean or river, then these fishing pendants are the perfect gift for him! Custom-made in either white or yellow gold, these pendants can be crafted into any fish or nautical item his heart desires. Whether your guy is into bass fishing or fly fishing, there is a pendant for him! Does he love catching snook? Red Fish? Shark? We've created just about every fish you can think of, and this gift is sure to have him hooked.
Have a boat captain on your hands? Gift him a gold pendant identical to his boat or have a custom movable reel crafted for his necklace. Is he an anchor guy or does he have a thing for Atocha coins? There are pendants for those too!
Why We Love the Custom Florida Fishing Pendants: You can customize your fish in so many different ways. Want your Hogfish to have a Ruby eye? Done! Interested in Sapphires down your Reel? Easy Peasy! This gift is personalized for your favorite person!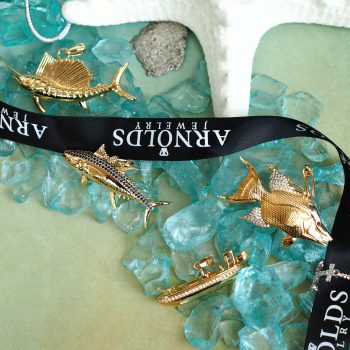 USED ROLEX WATCH – A TIMELESS GIFT FOR MEN
A Rolex watch is a classic Christmas gift for men and one that he will surely cherish for years to come. Whether you opt for a vintage or modern style, a Rolex watch is an excellent choice for the man in your life. Not only is it practical and stylish, but it is also a luxurious gift that shows how much you care. If you are looking for something truly special, then consider opting for a used Rolex watch. While it may not be brand new, a used Rolex watch is still a high-quality timepiece that he will love. Plus, it will cost less than a brand-new one!
Does he already have a Rolex? Rolex accessories are a popular Holiday Gift for men and can give his used Rolex a fun new look. Whether it is a sparkly new diamond dial or a unique bezel insert, he'll be excited to add a new look to his Rolex Watch.
Why We Love Used Rolex Watches: They are luxurious and practical. Don't forget that many view Rolex watches as an investment, and their value has been known to increase over time.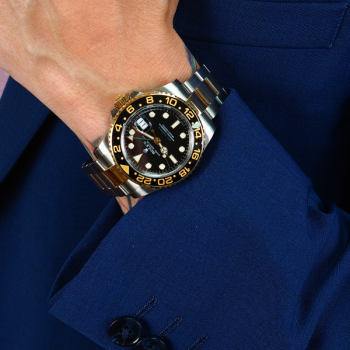 COINS & BULLION- THE PERFECT GIFT FOR THE INVESTOR
If your guy is into investing, then coins and bullion make the perfect gift! Coins and bullion are great ways to invest money, and they can be a really fun hobby, too. Whether he collects gold coins or silver bars, he is sure to appreciate this thoughtful gift.
If you are not sure what type of coin or bullion to get him, consider opting for a gold coin. Gold is a solid investment, plus, it is a beautiful metal that he will love showing off! Want to know if now is a good time to buy or sell gold? Check with a reputable coin and bullion dealer for advice on the current market. At Arnold Jewelers, we also have a handy LIVE Gold and Silver Price Chart to help you check current spot gold prices.
Many bullion collectors love collecting themed coins such as Trumpinators, Pokemon Coins, or bullion with animal designs. These can double as an investment AND a fun display.
Why We Love Coins & Bullion: They are a great way to invest money, and they can also be a fun hobby! Plus, they make great conversation starters.
GOLD CHAINS FOR MEN
Gold chains make good men's gifts for Christmas, and they are sure to appreciate the thoughtfulness behind the gift. Whether you opt for a classic chain or something more elaborate, a gold chain is a versatile piece of jewelry that he can wear with just about anything.
If you are unsure of what type of chain to get your significant other, ask yourself if he will be wearing the necklace by itself or with another pendant. If your intended doesn't usually wear pendants, choosing a thicker chain is an excellent idea. These chains are more durable and will last longer, which is perfect if your guy is hard on his jewelry. Plus, they look great with just about any outfit!
Does he have a fishing or religious pendant he loves to wear? Maybe he's got a football pendant of his favorite team? A smaller width chain might be the best route to ensure the pendant's bail can easily slide through.
Why We Love Gold Chains: They are a great everyday jewelry staple. Adding in a pendant is a fun way to personalize the necklace and give him a way to show off his interests and make a statement.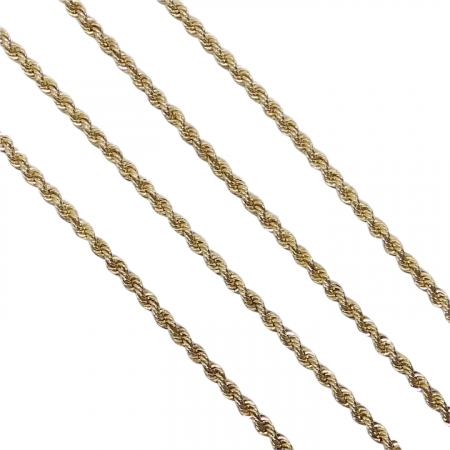 GOLD BRACELETS FOR MEN
If he already has a necklace, another popular jewelry gift for men is a gold bracelet. There are many popular styles for men, but the most requested gold men's bracelet in our jewelry store in Tampa is the Cuban link. Cuban links are popular because they are timeless and stylish, and they make a statement.
When shopping for a gold bracelet, be sure to keep the following in mind:
-The weight of the bracelet
-The width of the links
-The length of the bracelet
-Whether you want a solid gold bracelet or one with diamonds
Why We Love Gold Bracelets: Men's bracelet adds a touch of pizazz to date night out, but also stand the test of time when worn every day.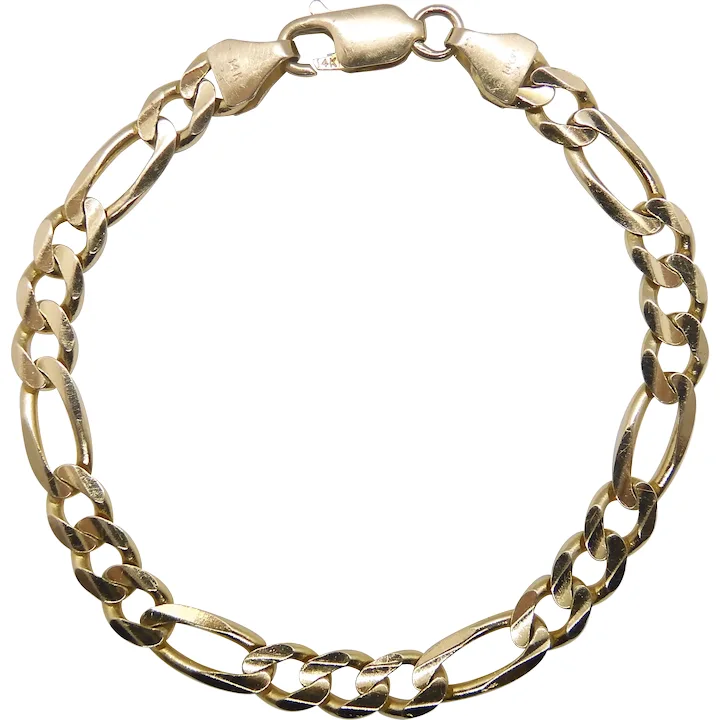 SHOPPING FOR A HOLIDAY GIFT FOR MEN?
Shopping for good men's gifts for Christmas doesn't have to be hard! You can shop for popular men's gifts for the holidays from the comfort of your home! We are a family-owned jewelry store in Tampa and are committed to helping you find the perfect piece for your loved ones this Holiday Season.