How Much Is a Rolex Submariner? A Comprehensive Guide for Enthusiasts, Collectors, and Investors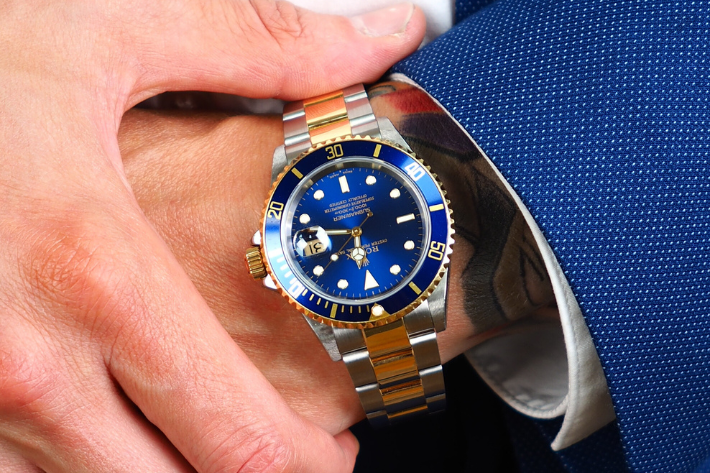 How Much Is a Rolex Submariner?
Rolex Submariner is a timepiece that most watch lovers dream of owning. When James Bond wore a Submariner in Dr. No, it was cemented as an iconic watch. The watch's quality, precision, and durability are unmatched. This makes it an excellent investment for collectors and investors alike. However, the big question is, how much is a Rolex Submariner?
In this blog post, we will explore everything you need to know about Submariner prices. This includes why the waiting time to get a new watch is so long. And why many people are turning to the secondary market to buy their Rolex Watches.
The first thing to know about Submariner prices is that they usually range from $9,000 to $45,000, depending on the model. The price range is wide because Rolex produces different models with varying features that affect the watch's value. 
Popular Submariners
The most popular models are the Rolex Submariner Hulk with the green bezel and Dial. The price of this Submariner model is around $29,000 and up, as this watch was discontinued in 2020.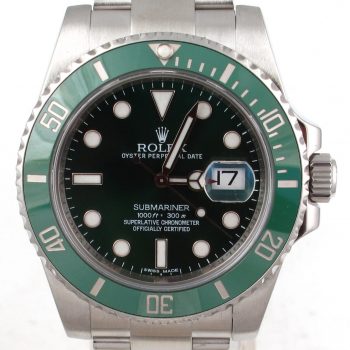 Another popular Submariner is the Two-Tone Submariner with the Blue bezel and dial. This one costs around $15,000 and up, depending on the condition.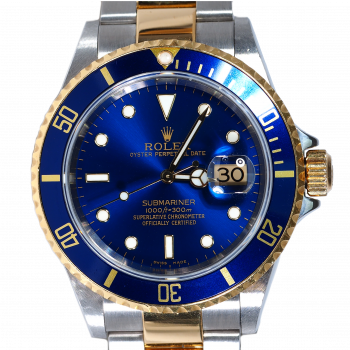 Love the Yellow Gold Rolex look? Another classic submariner is the Yellow gold Submariner. Whether you prefer the black bezel and dial or the blue bezel and dial, these watches are an instant favorite for many collectors. They can be well over the $30,000-$40,000 price point.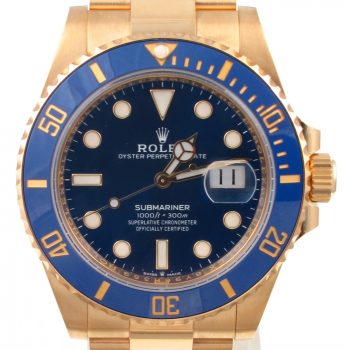 *Submariner models that are made of precious metals like gold and platinum can go for over $45,000.
Is there a waitlist for a Rolex Submariner?
The waiting time to get a new Rolex Submariner watch is generally long because of the high demand and limited supply. Rolex produces a limited amount of watches each year to maintain high-quality standards. You can wait for 2-4 years to get a new Rolex Submariner watch, depending on the model and the dealer you are buying from. That's why many collectors and enthusiasts turn to the secondary market. There you can get a Rolex Submariner at a higher price than the retail price.
Where Can I Get a Used Submariner?
The secondary market is where you can buy a used Rolex Submariner watch. Buying from a reputable dealer can guarantee the watch's authenticity and ensure that it is well-maintained. The price of a used Rolex Submariner can range from $7,500 to $25,000, depending on the watch's condition, model, and age. Furthermore, the price may vary depending on the scarcity of the model in the market.
If you are looking to invest in a Rolex Submariner, it is essential to note that its value can be influenced by various factors such as age, condition, rarity, and history. This means that some models may be more valuable than others, depending on their historical significance. 
The early models of the Rolex Submariner are highly valued because they were produced in smaller numbers and had unique features that are not present in modern versions. The limited edition Rolex Submariners like the James Bond edition, or anniversary editions are highly prized.
Is the Rolex Submariner a Good Investment?
In conclusion, the Rolex Submariner is a timeless watch that has stood the test of time and remains a popular choice for enthusiasts, collectors, and investors alike. Its high-quality standards, precision, durability, and iconic design make it an excellent investment. The price of a Submariner ranges from $9,000 to $45,000, depending on the model, and the waiting time to get a new watch can be as long as 2-4 years. 
Buying from the secondary market is a good option, but it's essential to ensure that you are buying from a reputable dealer, like Arnold Jewelers. Various factors can influence the value of a Submariner, and investing in the right model with historical significance can give you a good return on investment. Overall, the Rolex Submariner remains a coveted timepiece that is well worth the investment.
Want a Rolex Submariner to Call Your Own?